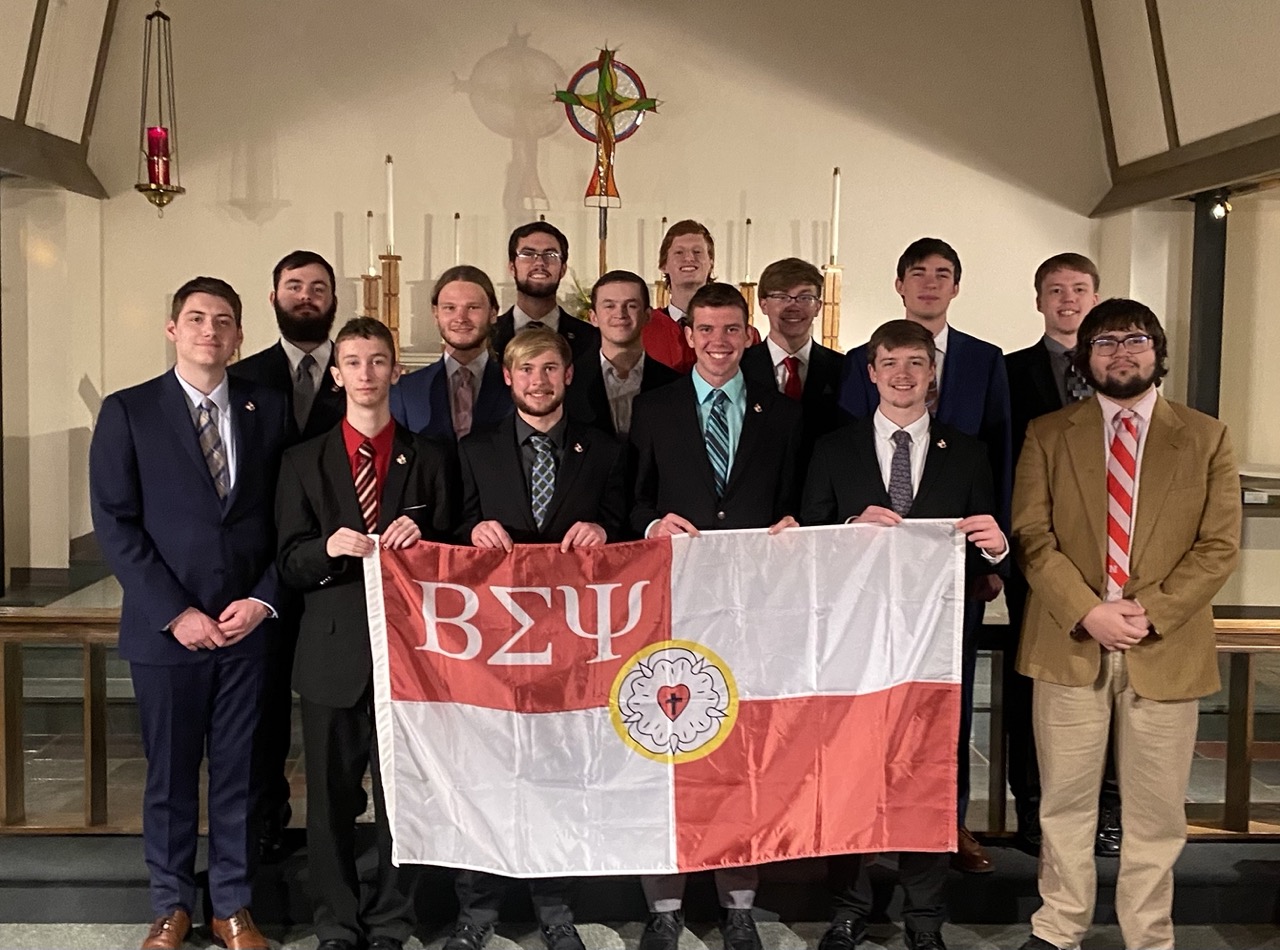 What is Beta Sigma Psi?
Beta Sigma Psi National Lutheran Fraternity was founded 1925 for men who wished to have their faith central to their college experience, as well as to create a place for Lutheran men to strengthen their relationship with their church and their God. Its purpose since its founding is to provide a fraternity of men of Conviction, Character, and Confidence.
The Three S's
The Three S's are the basic tenants of Beta Sigma Psi. They are spiritual, scholastic, and social. Notice that they are in that order for a particular reason.  God is always our highest priority in life, therefore Spiritual comes first. Next comes Scholastic. Certainly as college men, it is our duty to achieve academically at a high level. Lastly is Social. The men of Beta Sigma Psi strive to be socially well adjusted christian gentlemen. Just because school and God come before social doesn't mean we don't know how to have fun!
Spiritual
Beta Sig is highly involved at the Lutheran campus ministries at UNL as well as in bible studies and other faith forming activities.
Scholastic 
Beta Sig has intelligent and successful men, sporting a 3.527 GPA which was first among UNL fraternities as of Spring 2015. Beta Sigma Psi has also been first in grades among all UNL fraternities for 4 consecutive semesters.
Social
Beta Sig has a great diversity of fun events including intramural sports teams, camping trips, and most importantly, our fall philanthropy Wings for Wings. The list of activities goes on and on.